- SuperPro 30 years Guarantee -
DEVELOPED FOR THE ROAD...PROVEN ON THE TRACK!
SuperPro bushes are tried, tested and proven in motorsport, which means they deliver outstanding performance. Their innovative design and superior materials offer dramatic improvements in handling and give a more precise feel through the corners.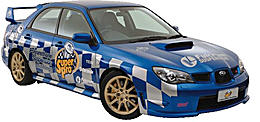 Unlike some polyurethane bushes, with SuperPro products there is no increase in vibration or ride harshness, an attribute that makes them an ideal choice for cars that are used for both normal road driving and track days.
And because we are satisfied we give to the SuperPro Suspension Parts
30 Years Guarantee!
And this even with bushes which are used in motorsports (not off-road racing) !
The guarantee is limited to the use of the products that were originally provided. The warranty does not transfer to additional applications that are related. In addition, this guarantee does not apply if the products are used for a purpose for which they were not intended.
BENEFITS:

Improved handling and stability
Long life, low maintenance
Precision engineered for an exact fit
Increased tyre and suspension life
No increase in vibration and road noise
3 Year / 60.000km Guarantee
(*) All SuperPro Suspension components, which are supplied for the specefic applications listed in our onlineshop, are covered by a 3-year or 60.000km limited warranty from the date of the invoice. The warranty is limited to replacement of the faulty component only and does not cover the cost of removal and replacement and consequential damage.
Page 1 of 2
Items 1 - 21 of 25
---