Corona-Infos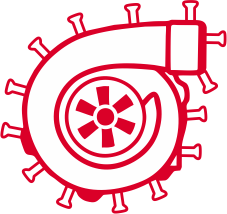 Which changes are there at MaxRPM regarding the Corona virus?
This page we will kept up to date so that you can always find here the latest status.
.
Is MaxRPM restricted by the current situation?
There are currently no restrictions with us.
.
Are delivery delays now occurring?
All parts that we have on stock will be sent as usual on the next working day at the latest.
.
Do you also send outside Germany?
We generally deliver worldwide. In some countries are restrictions or shipping is not possible. Longer delivery times can also occur. Below at the section "Shipping infos" you can find out which countries are affected by this. Please make only a order if delivery to your home country / area is possible.
.
What should be considered when delivering?
The delivery by the parcel service provider is currently as follows:
The deliverer rings the doorbell and goes at least two meters away. If the recipient opens, the deliverer informs him of the contactless delivery and places the parcel. The deliverer enters the letters "AO" and the location in his MDE device as the recipient name and then signs with his own abbreviation. The recipient's signature is dispensed with.
If the deliverer does not find the recipient, the parcel will be returned to MaxRPM. The best way to prevent this is to arrange a parking permit with DPD beforehand. This can also be done via the shipping notification that you will receive from DPD by e-mail.
.
Which protective measures does MaxRPM take?
We keep ourselves informed about the current status of the Corona virus. So far, no illnesses are known either among employees or in the immediate vicinity. Furthermore, we keep contact with external organisations (e.g. incoming and outgoing goods, etc.) to a necessary minimum. Disinfectants are available for all employees.
.
Shipping infos
.
March 17th, 2021